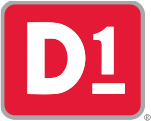 42 Day Challenge - Starts Jan 6th! Start the new year out right with Fitness. Nutrition. Accountability.
Expires Feb 17, 2020
The Challenge includes: Unlimited workouts with D1, at-home workouts with videos, personalized meal plan, grocery list, food prep instructions, eating out guide, weekly weigh-in, online support group, check in with D1 coach, and chart progress. Must be 18 or older. Email lauren.markle@d1training.com or call 601-622-5636 for more information.