Nutrition
We are thrilled to be partnering with Laura Asbury of Laura Asbury Nutrition, LLC to help all our athletes reach their goals! Whether that be weight loss, weight gain, body re-composition, building muscle, improving your race times or performance, or just learning more about nutrition – you pick the goal and Laura will help you get there.
About Laura Asbury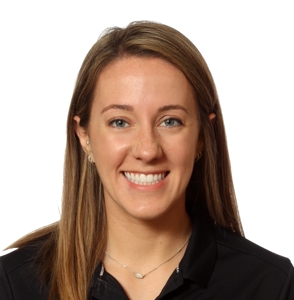 Laura graduated from The University of Colorado in Colorado Springs with a Master's of Science in Sports Nutrition and is a Registered Dietitian. She has experience working with a wide variety of athletes and active individuals from runners, swimmers, football and soccer players, hikers, weekend warriors, gym-goers, triathletes and more. Most recently, Laura worked with Florida State University where she helped fuel the football team. She has her undergraduate degree in Kinesiology and is a Certified Strength and Conditioning Coach and loves to combine exercise with nutrition to help you learn how to properly fuel your body. Laura has a passion for mindful eating and helping clients improve their relationship with food and exercise.
Nutrition Programs
Performance Nutrition 1:1 Package
This program is for the athlete who:
wants to make sustainable changes in their exercise fueling habits
is confused on how to fuel their body adequately to perform well and feel their best
isfrustrated by trying to do it on your own and not being successful
wants more education on what to eat before, during and after workouts/training
needs support and accountability to make sustainable changes
wants to reach their goals but needs a step-by-step process to get them there
This program is ideal for athletes with low energy, athletes who need to put on weight or lose weight, athletes with poor eating habits, anyone who want to be the healthiest versions of them while fueling to crush their workouts
What is included:
Every other week individualized sessions with education (3-month minimum commitment)
Access to self-paced educational video modules
Access to app with food logging, unlimited text support/accountability and check in forms between meetings
Monthly in-body scans
BONUS: 30+ page booklet with handouts, resources, and recipes
8-week Group Coaching for Athletes
This program is for:
Athletes and active individuals who need education on WHAT to eat and WHY. Nutrition is a HUGE piece of performance and excelling in your sport or activity. The Performance Nutrition Fundamentals group program will give you the education and tools you need to succeed while giving you a like-minded community to connect with, learn from, and bounce ideas off of.
What is included:
4 in-person modules to lay the foundation of fueling your body for YOU - Nutrition basics, what to eat around a workout, how to recover properly, why hydration is important, supplements, and much more!
1 monthly Q/A zoom sessions
FOREVER access to community forum to ask questions, celebrate wins and learn from others
BONUS: Performance Nutrition Fundamentals educational packet with recipes
These New Programs are Coming Soon:
Educational Guide with Recipes
Educational Workshops
Cooking Classes
Grocery Store Tour