Heroes' Movement
D1 has partnered with the Heroes' Movement to provide 100% FREE small group strength and conditioning workouts for all military veterans. Heroes' Movement is a nationwide non-profit organization that offers veterans a chance to connect with other veterans to work together to keep their bodies and minds fit in a safe and healthy environment. This structured training program not only nurtures their spirits, but also provides the sense of community that allows veterans to thrive.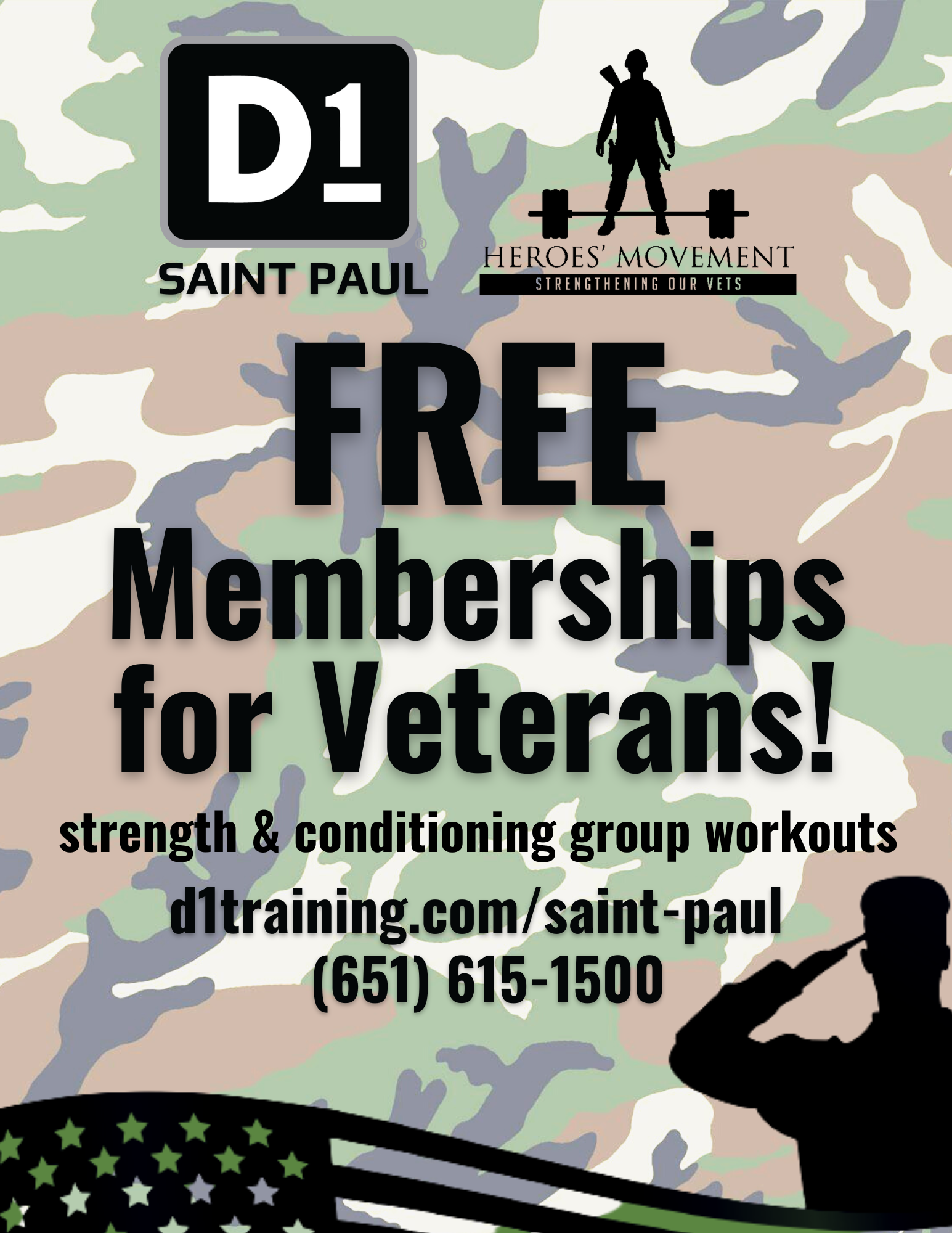 D1 provides 4 strength & conditioning group workouts for adults each weekday, at 6am, 9am, noon, and 5:30pm, and also at 9am on Saturday mornings. You are welcome to come to any of them!
complete this online form to get started today!