D1 Adult Training in Grand Rapids
Changing Lifestyles with No Gimmicks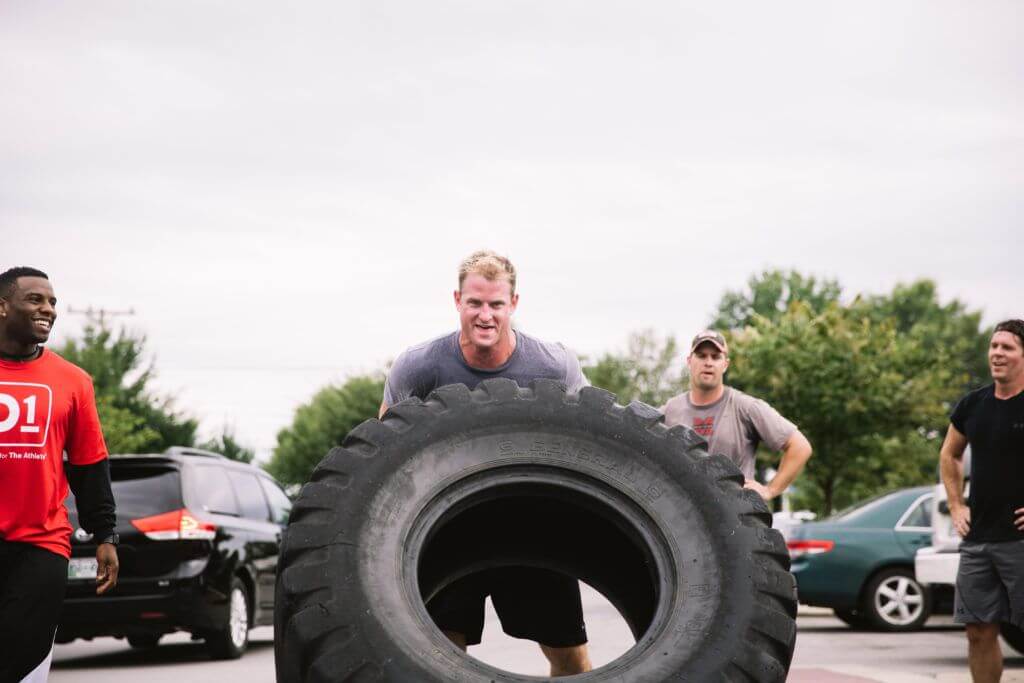 Finding the right local training facility in Grand Rapids isn't difficult with D1 Training Grand Rapids open and ready to help you reach your goals. We have various training programs to aid you in building muscle and endurance and discovering confidence you didn't realize you possessed.
Our adult training programs are unique because they work on the physical and the mental. We don't just provide you with the equipment to get substantially stronger, but we also support you with pushing past mental roadblocks that might hinder your progress. We want you to walk out of our facility with the right tools and mindset to conquer anything life throws at you.
Call (616) 319-1245or contact us online to request your free consultation with our leading personal trainers at our Grand Rapids gym today!
Comprehensive Training Support for Everyone
With our highly skilled and dedicated trainers partnering with you, you can access full-body workouts that keep you motivated and working toward your goals. We don't want you to get bored, so high-energy and compassionate coaches design a customized health plan with your needs in mind.
Our energizing adult training program includes:
Dynamic movements – You can't spot-reduce fat or unproportionally build muscle, so we create workouts that target muscles that don't always get enough attention. Our dynamic movements also focus on areas that help with balance and endurance.
Maximum fat-burning – Our fat-burning techniques are known to help you burn up to 1,000 calories per session. That's no small feat! But our professional coaches in Grand Rapids are committed to results- and science-driven methods.
Enhancing mobility and flexibility – Sometimes, getting stronger and building muscle isn't the ultimate goal. For many adults looking for training, improving mobility and flexibility is what they strive for—and we can help!
Whether you need more conventional one-on-one training or an engaging family workout, our Grand Rapids coaches are here to help you achieve and maintain the results you've always wanted.
Call (616) 319-1245 or contact us online to learn more about our impactful adult personal training programs in Grand Rapids today!