Coronavirus (covid-19) Update
Updated as of 4:54 pm, July 14th
D1 Training COVID-19 Procedures
As a valued member of our D1 community, we want you to know that your safety is our top priority. We are in this together.
Due to the recent increases related to COVID-19, we are sending out this message to keep you informed about our day to day operations and how these regulations are impacting our facility.
To protect the health and well-being of our D1 community, we are implementing additional cleaning & operational procedures:
HVAC Bipolar- Ionization (kills viruses) throughout the entire facility
Hospital-grade cleaning products, these procedures include sanitizing all high touch points (including weights and turf), and create a barrier to mitigate pathogens
Protective face wear by all staff
Members & staff temperatures taken prior to every workout
Members completing daily wellness survey prior to working out (it takes less than 30's)
Limited class sizes and facility capacity
Hand Sanitizer
Training Distancing
Deep cleaning after every class and personal facility usage
*** We will continue to monitor our procedures on a daily basis ***
We are working closely with CDC guidelines & governmental health agencies to apply all possible measures to ensure our staff and members are safe. We continually encourage staff and members who feel they may have been exposed to the virus or have concerning symptoms to self-quarantine for 14 days and contact local health authorities.
We also remind members that if they are in high-risk categories, such as if they have diabetes, severe asthma, heart disease, etc., that they, too, should stay home.
---
Updated as of 1:56 pm, March 21
Our athletes' Safety is our Top Priority
In the midst of this uncertain time, we want to ensure you that D1 is still here to support you and help you reach your goals.
We're excited to announce the launch of our NEW D1 to U Online Training App through a partnership with TrainHeroic!
D1 to U offers you remote access to our full-body workouts, as well as Live-stream Coaching, Accountability, Nutrition, and more! Through the TrainHeroic App, you will be able to log all of your training, track your progress, and stay connected with your coach through the messaging center.
With D1 to U, you can experience our 5-Star Training anytime, anywhere.
Contact your local facility for more information About D1 To U! Find Your D1 Facility
---
Updated as of 2:20 pm, March 18
A Message from D1 Training CEO
Will Bartholomew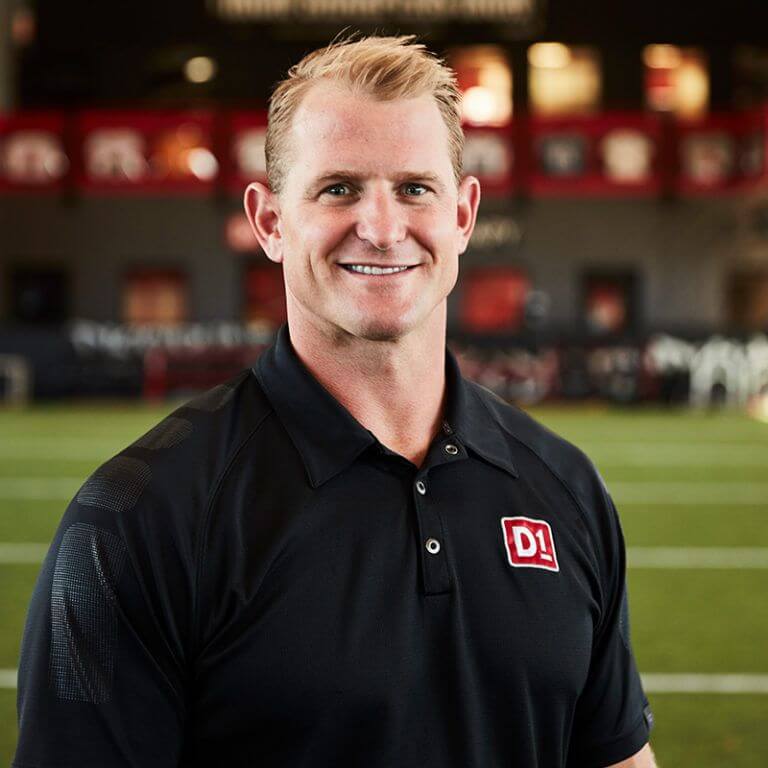 D1 Family,
As the Founder and CEO of D1 Training, I wanted to say There is no higher priority to us than the safety and health of our members. We are taking every possible measure we can to do our part in keeping our communities healthy.
At its core, D1 is a community - a place where athletes of all ages strive each day to reach their goals. We work together, train together, serve together, and succeed together.
While we are working hard to stay on top of this evolving situation, we understand it may be in our best interest to limit on-site training. If you have questions regarding closures, please contact your local facility and continue to check their social media pages for more information.
At D1, we're more than a weight room or a turf field. We're a training mindset, a shared mission, a community. We are stronger together.
We look forward to seeing you in the facility again soon, but in the meantime, let's continue working toward our goals and grow stronger together!
Iron Sharpens Iron,
Will Bartholomew
Founder & CEO