The D1 D1fference
Every. Body. Needs. Training.
At D1, our passion is to bring the experience of professional and collegiate athletes to everybody everywhere… and it all started with a seemingly devastating and unexpected roadblock for founder and CEO, Will Bartholomew.
Nashville native Will Bartholomew spent four years setting the pace for Peyton Manning's offensive line at the University of Tennessee. By 2001, it seemed a professional football career was all but certain, and as an un-drafted free agent, Will started practice with the Denver Broncos.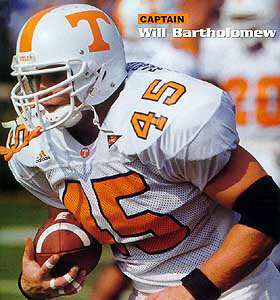 Then, shortly before the season began, the unthinkable: the SEC standout went down in practice with a career-ending injury, essentially tearing every ligament holding his knee together. He came home to recover and map out the rest of his life.
It wasn't long before he was missing the turf and training of a Division 1 school.
"I began to feel like there needed to be a place for athletes of every type to go to experience the intensity of training, where the coaches breathe life in you and encourage you to get to that next level," said Bartholomew.
That was the start of D1 Training.
After a successful local launch in 2001 in Nashville, TN, Will again joined forces with Peyton Manning in 2005 to propel D1 to 25+ facilities nationwide. By 2017, Will and COO, Dan Murphy, transitioned the unparalleled fitness concept to a franchise model leading to an explosion in growth in just three short years.
Today, D1 Training has nearly 50 operating locations with another 150+ facilities in development.
Excelling under the mission "To be the place for the athlete," D1 defines an athlete as anyone dedicated to their sport or fitness. We have trained: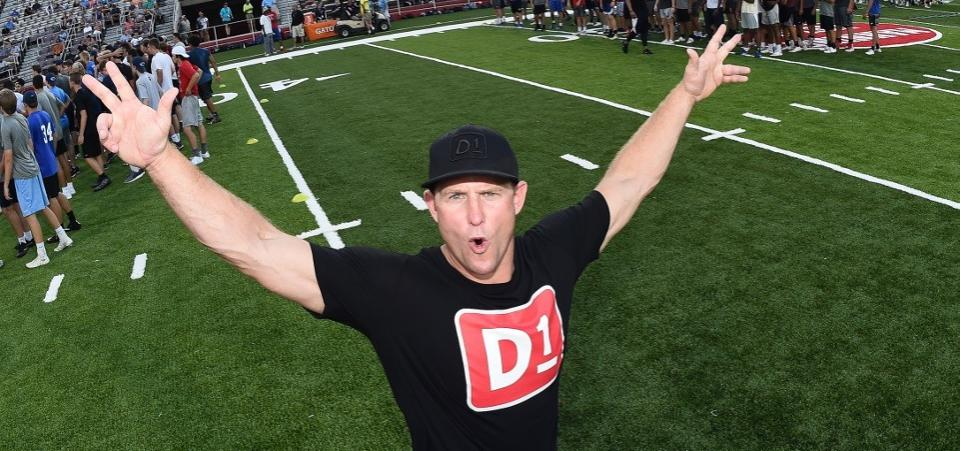 100+ NFL Draft picks
1,000+ professional athletes
3,000+ collegiate athletes
100,000+ scholastics per year
2,000,000+ clients overall
At D1 Training, athletes pick the goal, and we help them get there.
Our origin is proof enough that with passion, community, and accountability, no goal is unattainable. With D1, obstacles become opportunities, challenges become changes, and barriers become beliefs.