Events & Community engagement
Our Dedication to Fitness in waco, TX
Check back soon for more information on our events!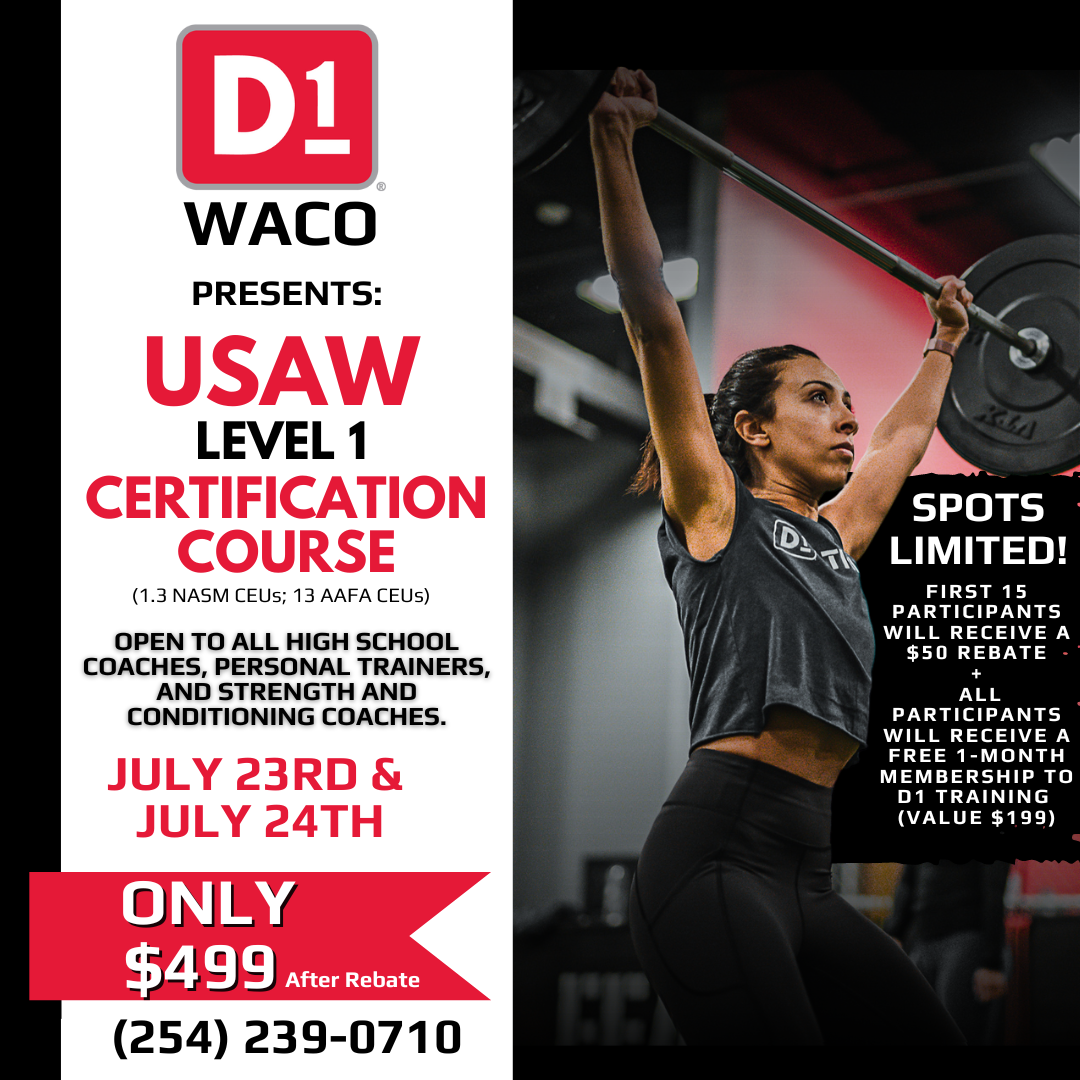 In this two-day course, participants will gain practical information from top-level coaches about weightlifting technique, assessing movement, motor learning, biomechanics, effective coaching, and programming training.
This course balances hands-on learning, in-depth discussions of technical progressions, and science-based programming information. Gain access to proven training plans to get your athletes or clients started with Olympic lifting and enjoy the support of USAW to help you further your knowledge about training and coaching athletes.
After successfully completing the course, you will be eligible to take the USAW Level 1 Coaches' Exam and receive your official certification.
Whether you are looking to get started coaching weightlifting, refine your coaching skills, or apply the weightlifting movements to other sports, this course is a valuable investment in your career.
Spots limited; first 15 participants will receive a rebate check for $50 bringing the investment down to $499, and all participants will receive a FREE 1-month membership to D1 Training (value $199).
Click HERE to register.