Special Offers
Back 2 School Special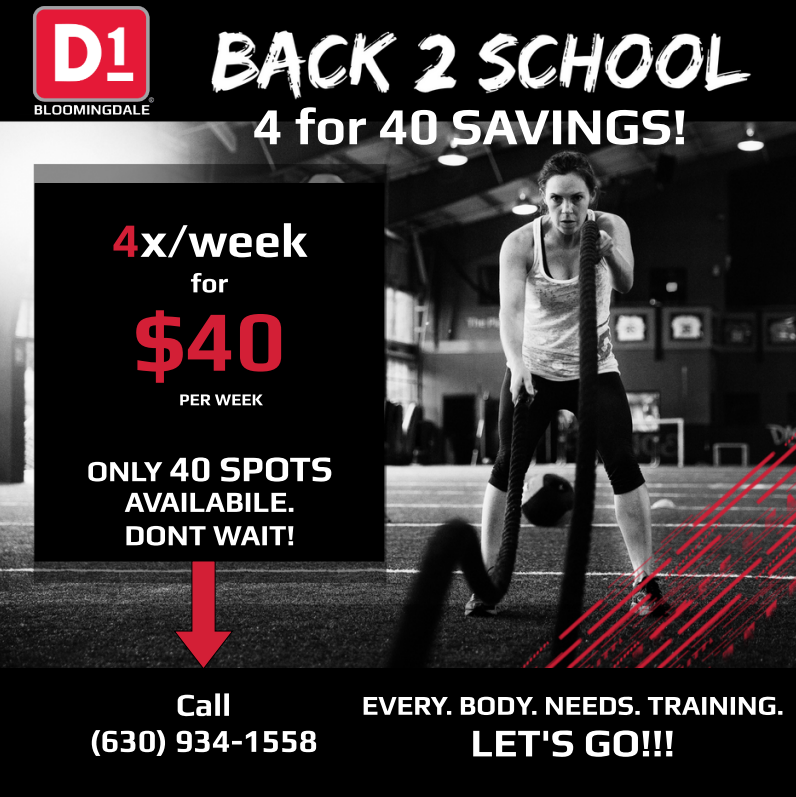 ---
​Vote for D1 Training Bloomingdale in the Best of Bloomingdale: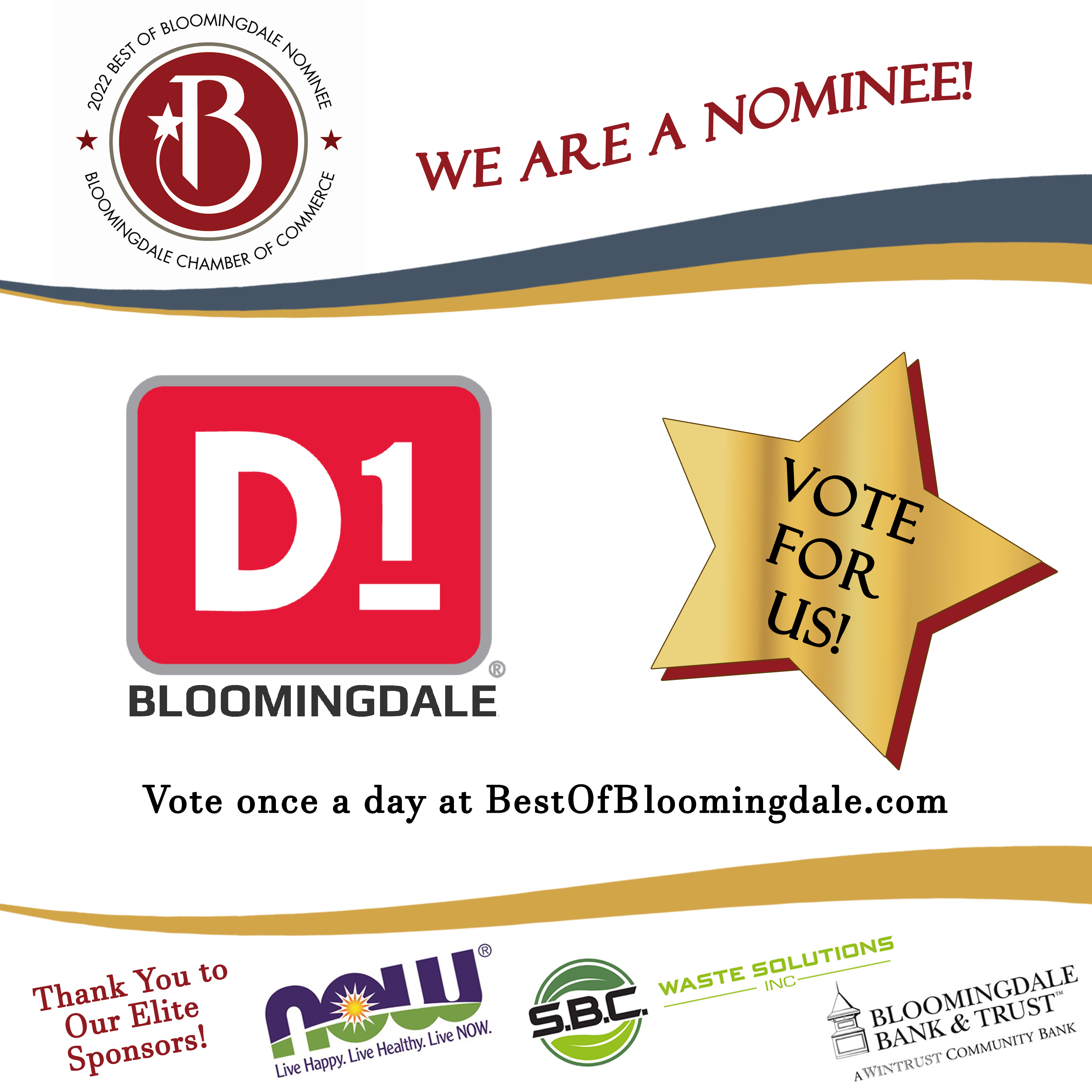 Specialized Facility Every D1 Training center offers customized equipment that's not found in any other facility. We also offer on-site weight rooms, retail centers and more.
Sports Science Backing D1's core 5-Star program is designed by a national training panel, where D1 then layers in skills-development training to create a well-rounded program.
Targeted Workouts Daily workouts designed around the concept of periodization means that each week builds on the previous one to achieve targeted, specific goals.
What Our Athletes Are Saying
"I have worked with different trainers, and in multiple gyms, in the past 20 years of working out. I have had ranges from, "so-so" to "good". D1 is "GREAT"!!!! It is my top pick. By FAR!!!!! This place, and it's staff, are really wonderful. The gym, and it's equipment, are brand new. It is always clean! The pricing is competitive, the schedule of classes is convenient, and ..." - Tiffany S.