D1 Adult Training Program in Cranberry Township
No Gimmicks, No Fads. Just Results.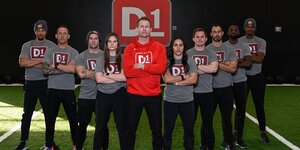 Searching for adult training programs that work to train the entire body to boost performance? You're at the right place. We're much more than a gym, we're a team – and our D1 Adult program continues to offer quality fitness training that drives comprehensive results that all adult athletes benefit from. Holding true to the scientifically proven methods that get results, in which all the D1 Training North Pittsburgh programs are centered around, this workout approaches athletic training holistically ensuring the entire body is trained throughout the program. It takes the best part of boot camp style classes, which are traditionally high-energy and weaves strength training throughout to help adults of all ages achieve maximum results.
Get in touch with a personal trainer near you today! Call us at (724) 262-5991 or contact us online!
Our Cranberry Township adult training program includes:
Full-Body Athletic Workouts
Maximum Fat Burning Methods (up to 1000 calories)
Building of Functional Muscle Strength
Mobility, Flexibility, and Recovery Focused Exercises
Energizing Training Experiences
The benefits of strength building, fat loss, improved mobility and flexibility, plus increased energy levels all come together to support your lifestyle needs. Best of all, it's delivered through an unmatched high-energy training experience from top industry coaches keeping you motivated and inspired to reach your goals.
Imagine being confident that you can shape any body you want. That's what our personal training services do for you.
Lose weight and gain muscle all in one place
Whether you're looking to burn fat, build muscle, or work on your mobility and flexibility, our highly-trained personal trainers will get you there.
Talk about fitness with trainers who understand what you need
Each of our trainers has years of experience in their respective fields, and can help you achieve your fitness goals by tailoring a program for your needs.
Exercising doesn't have to be expensive
If you're looking for a more cost-effective way to get fit, D1 Training is here to help. We offer affordable rates that are customized to your needs and always within your budget.
Adult Trainers in Cranberry Township
At D1 Training North Pittsburgh, we offer a variety of adult programs to help you achieve a variety of goals – and so much more. Whether you're looking to improve your endurance, strength, or overall performance, you can rely on our training programs to give you everything you need to take your game to the next level.
Our Adult training programs include: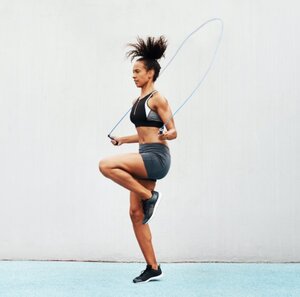 D1 Overtime: This semi-private training program will help you target a specific goal and is great for athletes looking to excel in their sport. We'll help you enhance your strengths and improve areas of development.
D1-on-1: This personalized training will pair you with one of our expert coaches for a customized workout that will target your goals and provide careful direction to ensure you maximize your efforts.
Family Training: We offer training designed to provide a robust workout for every member of the family. Our family training is an opportunity to enjoy quality time while pursuing a healthier lifestyle together.
D1toU: Personalized nutrition and accountability coaching from your D1 Coach. Anywhere. Anytime. Anyplace.
Whether you're looking for a training facility to train at weekly or need some training help while on the go, D1 Training North Pittsburgh offers a variety of programs and training classes that can fit your lifestyle and specific goals. Our team is dedicated to helping athletes of all types get inspired and motivated to train just like D1 athletes.
Call (724) 262-5991 or contact us online to learn more about personal training near you!