Carmel Sports Training
Tailored Athletic Training for Everyone
Focused, goal-driven training is essential for anyone looking to reach their full athletic potential. It can help you develop strength, power, speed, agility, and endurance to perform at your best. Proper training can improve your overall athletic performance, and more importantly, reduce the risk of injury.
D1 Training Carmel is your premier athletic training facility in the area. Our experienced coaches and state-of-the-art facilities will help you reach your goals. Whether your family wants a lifestyle change, or you're a collegiate athlete aiming for a professional career, we have age-appropriate programs to help everyone succeed.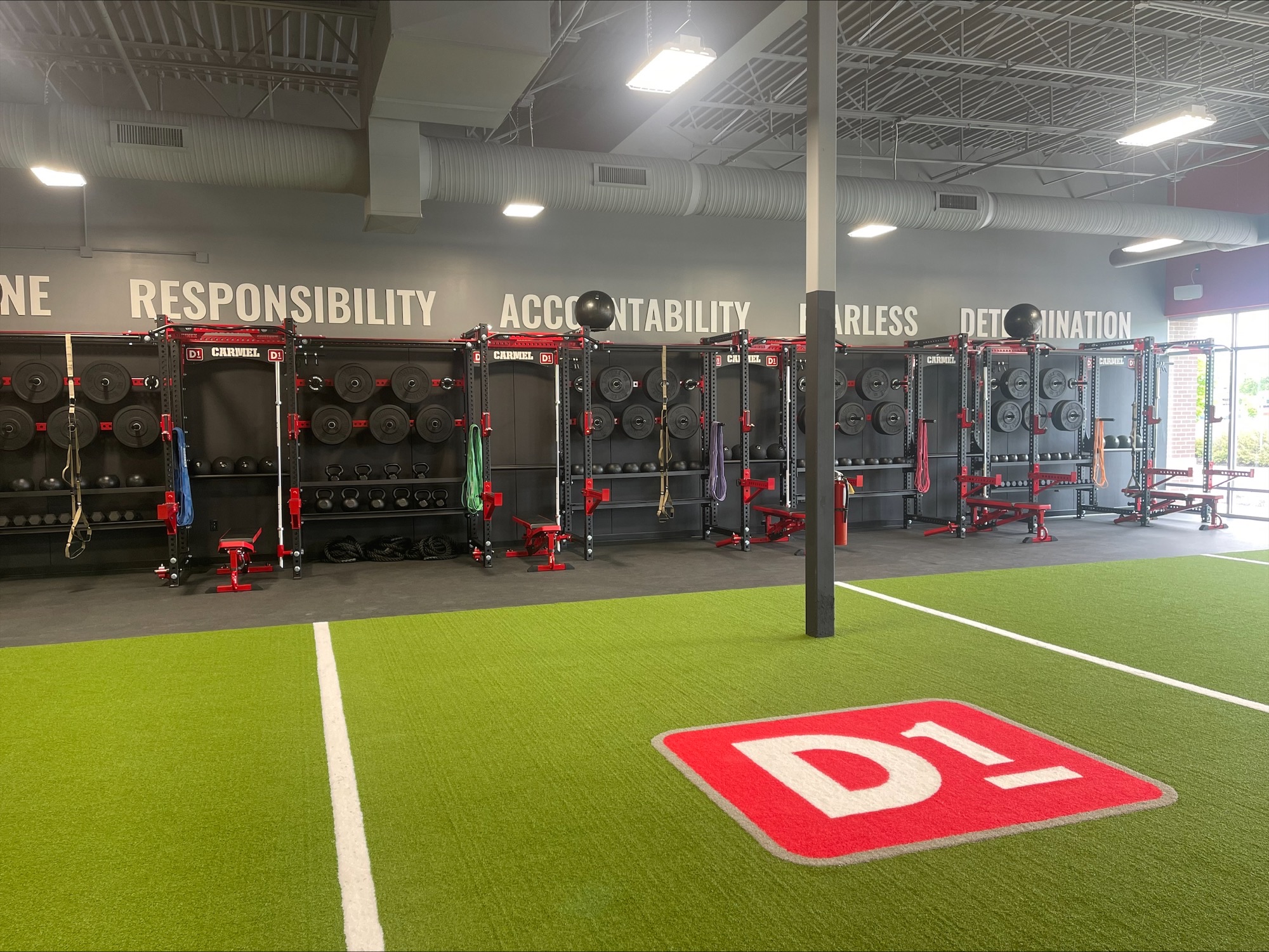 Our Science-Based Athletic Training Programs
We take training seriously with our 5-Star Training Program, which is based on Division 1 Strength & Conditioning Programs. This training philosophy ensures that our programs are comprehensive, and include dynamic warmups, core and conditioning sessions, and more. Nationally, our brand has trained or supported over 100 NFL Draft Picks and over 3,000 college athletes.
At D1 Training Carmel, we understand that every athlete is unique and different in their own way, which is why we customize our programs specifically for each individual. We strive to create an atmosphere of support where hard work is celebrated, and progress is attainable.
Contact us online or call (317) 751-9243 today to learn more about our Carmel athletic training facility.