Vertical & Explosion Camp at d1 fairport
D1 Fairport will be hosting an 8- Week Vertical and Explosion Camp for Winter and Spring Sport Athletes looking to dunk over their competition!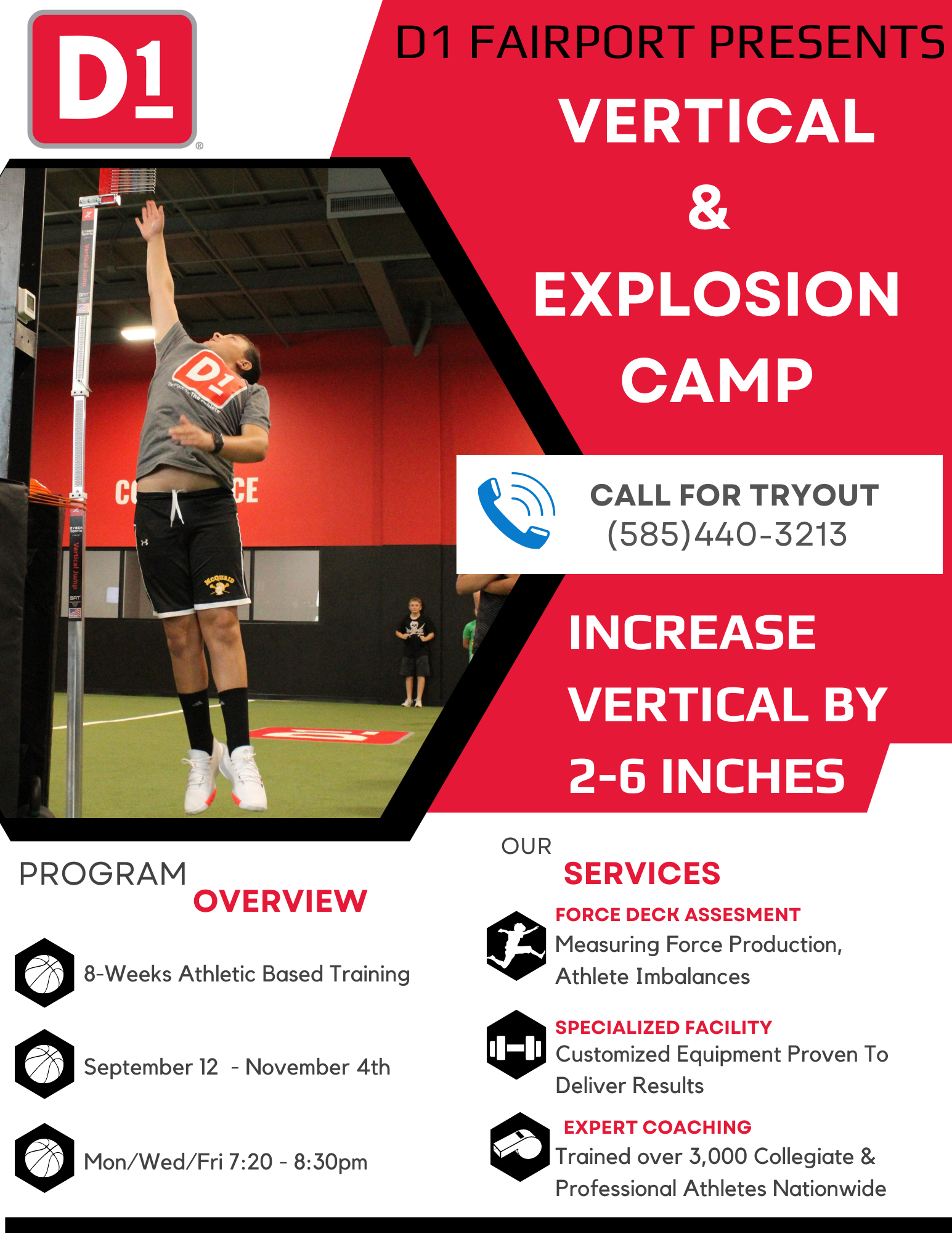 Using our state-of-the-art equipment, including our ForceDeck, athletes will be able to see their vertical improvement, force production, imbalances in leg strength/power for our coaches to correct, and overall lower-body strength IMPROVE in only 8-weeks!!
We are looking for ELITE level athletes that are dedicated to weight training and seeing results. This will be HARD WORK! But we guarantee you will walk-away and into your season with better bungees!
DETAILS:
8 Week Camp held September 12th - November 4th
3x per week

Monday/Wednesday/Friday
7:20 - 8:30PM
Call now to book your tryout! (585)440-3213
⭐️⭐️⭐️LIMITED SPOTS AVAILABLE⭐️⭐️⭐