Pro Training & NFL Combine
February 26th 1:00 - 4:00 pm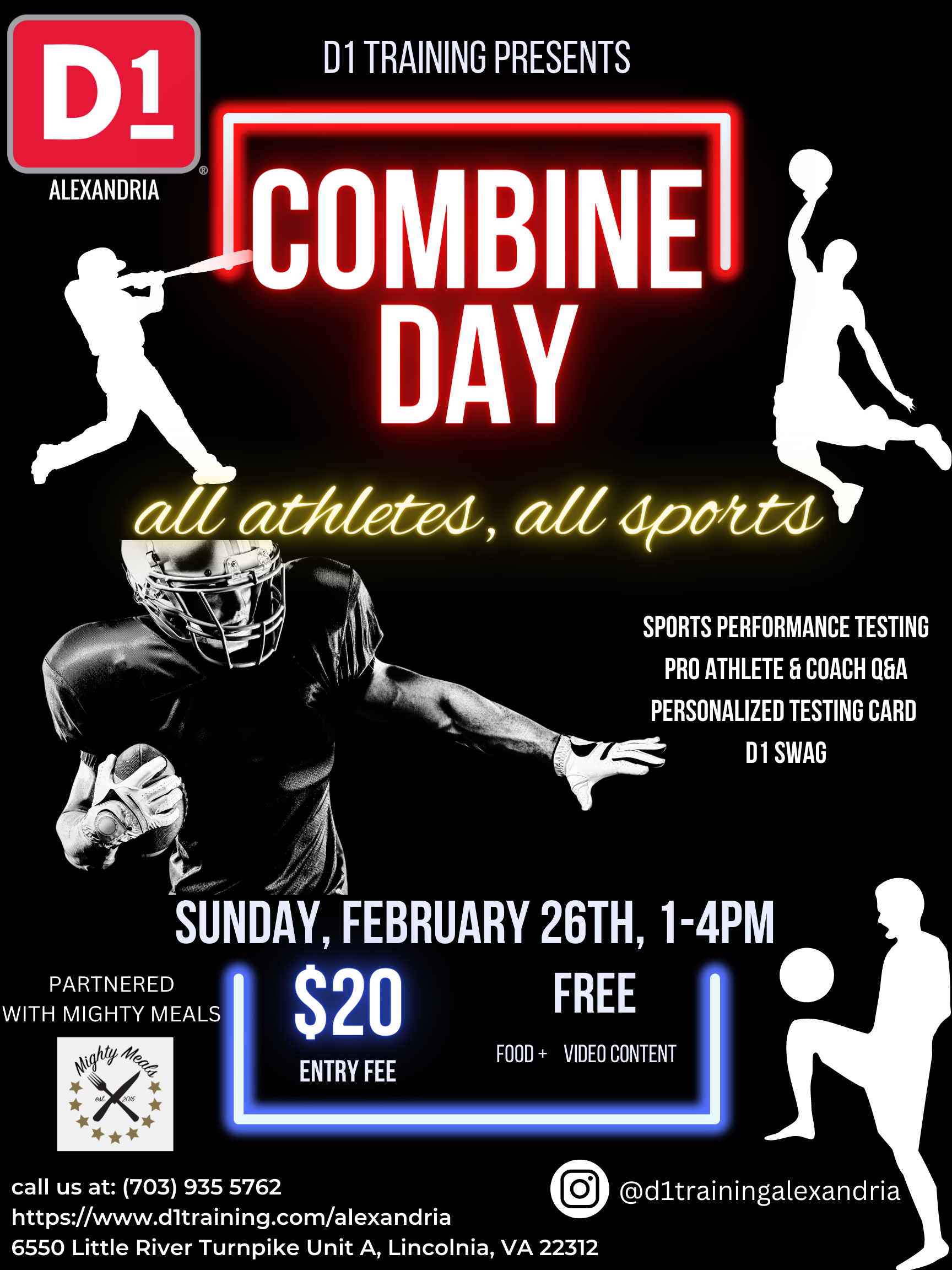 One of our goals at D1 Training Alexandria is to help as many athletes become the best versions of themselves by offering top quality performance training with a community of goal oriented individuals. Because of that, we've developed The Athlete Combine event: a chance for any athlete, of any sport and skill level, to test their performance stats and build a strong skills foundation. The Combine events consist of a variety of drills to assess your performance, track your progress, and network with our best experienced coaches and athlete ambassadors to set you up for success.
If your dream is to get scouted by the best schools and go PRO, this is your opportunity.
Registration and background info required. Limited spots available.