Athletic Training Gym in Boise
Benefit From Our Personal or Group Trainers in Boise
Whether you're looking to get in shape, build some muscle, or go professional, you've come to the right place. We are D1 Training Boise, a non-traditional fitness training facility that is dedicated to helping you become your best self.
Is Getting a Personal Trainer Worth It?
Hiring our Boise personal trainers can be incredibly worthwhile for anyone looking to improve their fitness and overall health. We can provide guidance and support in many areas, including creating a personalized workout plan, teaching proper form and technique, and providing accountability and motivation. Our personal trainers can offer variety and challenging workouts, which can help prevent boredom and plateauing in progress. Call our Boise personal trainers today because we can provide a level of individualized attention and support that can make a significant difference in achieving fitness goals and improving overall health.
Looking for the best bootcamp near you? Give us a call at (208) 502-2822 or contact us online to get started With a Boise PErsonal Trainer today!
Boot Camp Workout Near You
You've come to the right place. At D1 Training Boise, our fitness boot camp will push you to your limits and help you reach exciting new heights. We are a results-driven athletic training facility that is more than just another gym.
From first-timers to fitness enthusiasts, our supportive environment offers the coaching, equipment, and motivation you need to push yourself further than you knew you could go. We're not another trend or fad—we're a results-driven movement backed by over 18 years of experience.
Speed and Agility Training
At D1 Training Boise, we provide training programs designed for improved athletic movement emphasizing power, speed, and strength. Our professional athletic training facility offers unparalleled coaching and expert training techniques to take your performance to the next level.
Whether you need youth speed and agility training or elite-level training, our team of experienced coaches will guide and support you every step of the way, helping you reach your athletic goals and beyond.
Our 5-Star Training Program is designed by a national training panel and backed by the latest sports science research, ensuring that every workout is both challenging and effective. Additionally, our facilities boast state-of-the-art equipment that can be customized to your needs, giving you the resources you need to succeed.
Improve your athletic performance today! Dial (208) 502-2822 or contact us online to enroll in our athletic training programs!
Reach New Heights Of Fitness
At D1 Training Boise, we define "athlete" as someone who is dedicated to their sport or fitness. Our Scholastic programs build character in kids ages 7 and up, while our Elite programs will prepare collegiate players for the next phase of their careers.

Who Are Your Coaches?
Our facilities have trained over 100 NFL Draft Picks and over 1,000 professional athletes. When you're here, you're not just at another gym—you're part of a team that works hard, competes harder, and enjoys every step of the way. Find out why Men's Health named us a Top 30 Gym—try a workout or class today for free!
Training Tailored to You
At our gym in Boise, the athletes who train with us share a common bond of hard work, commitment, and accountability. We pride ourselves on being results-driven, while at the same time enjoying the training process.
Whether you're looking to achieve a specific goal or you simply want to get better, we're here to support you every step of the way.
We offer a variety of professional training options to fit your schedule and preferences, including:
Professional Athlete Training
Family training
Home workout (online coaching)
Weight Loss Training
And more...
Click here to check out a virtual tour of our facility!
Our team of experienced trainers will work with you to design a workout plan that is tailored to your unique needs and goals.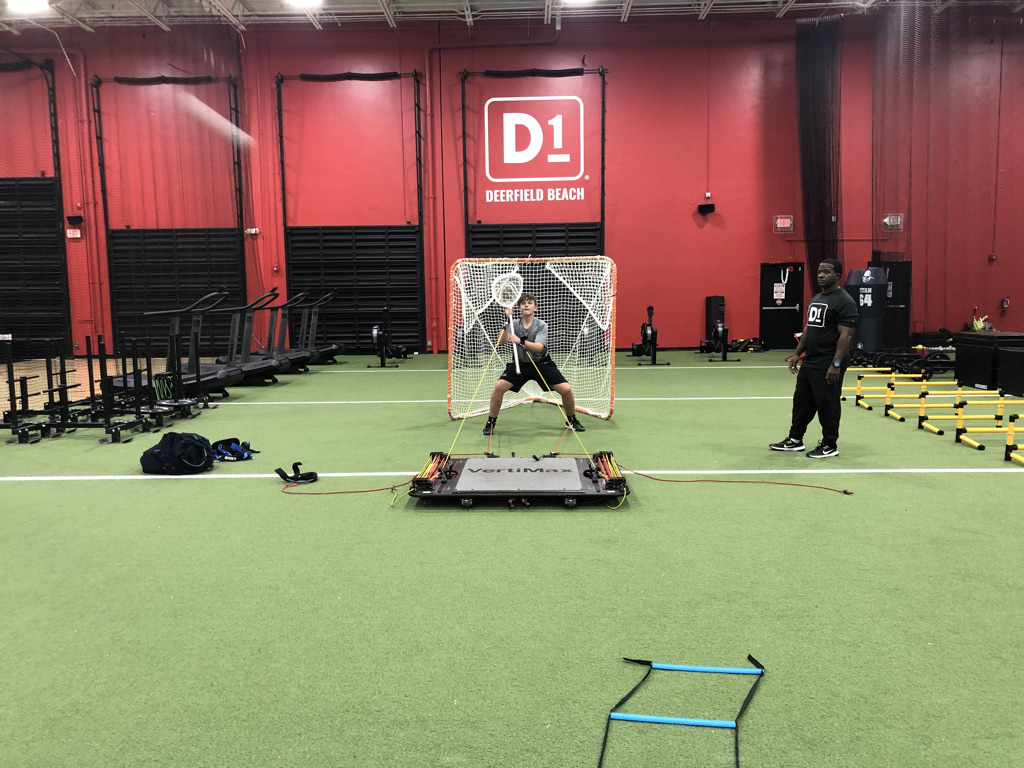 Contact us today and join the thousands of athletes who train with us in Boise. Try Us For Free