Athletic Training Facility in Madison West
All Ages. Any Level. Every Goal.
Are you over going to sweaty gyms and crowded fitness centers? If so, you're not alone. That's where D1 Training Madison West comes into play. We are changing the fitness game by offering everything you need and want – and nothing that you don't. We are a non-traditional sports training facility in Madison West that is ready to help you reach your health and fitness goals – and have a great time in the process.
Whether you are looking to lose some weight, stay in shape, or reach new heights in your athletic career, D1 Training Madison West has a program that can be customized to perfectly fit your needs. We offer everything from boot camps to one-on-one training to collegiate coaching. We even have scholastic programs for kids and family fitness classes – and all in a supportive, encouraging environment.
Become Your Best Self
D1 Training Madison West is more than just another fitness center. We offer specialized facilities that include customized, state-of-the-art equipment, expert coaches, adaptable training programs backed by sports science, and fresh and exciting workouts that build on each previous training. We aren't another trend or fad – we are the future of fitness.
At our Madison West athletic training facility, we believe an "athlete" is anyone who is dedicated to their fitness or sport and we are committed to each of our member's success – and it shows. D1 has trained over 100 NFL Draft Picks, over 1,000 professional athletes, and was named a Top 30 Gym by Men's Health magazine. If you're ready to see what all the hype is about, reach out to us today to learn about how you can try a class or workout for free.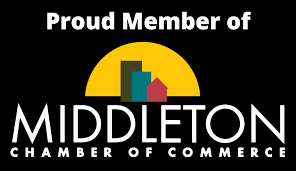 contact us to join the thousands of athletes who train with us!