Nutrition Coaching
D1 Nutrition Leads athletes and individuals to optimize their health through training and nutritional concepts. EDUCATE. COACH. PROGRESS.
D1 Nutrition Program Outline:
Individual and group coaching
Initial Goal Assessment
Body fat assessment/screening
Calorie and macronutrient distribution
Weight tracking and accountability
Grocery shopping list and food sources
Supplement education with 20% off partnered products via Thorne
8, 12, and 16-week coaching programs available
Program Pricing: includes one 30-minute coaching session held weekly
8-week: $440
12-week: $600
16-week: $720
Online Coaching and Training:
A valuable option for all athletes and individuals looking for remote training. Workouts will be posted on an online training app called TrainHeroic. Nutrition check-ins will be scheduled weekly with the nutrition coach and client.
Online Nutrition Coaching and Online Training (unlimited training sessions)=$350/month
Online Training Only: $150/month
Thorne Partnership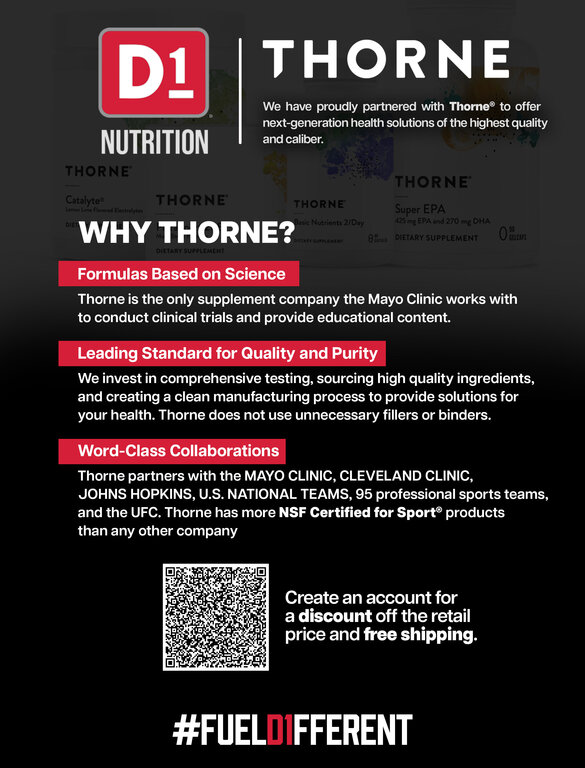 Please Contact Kolton for information on scheduling a free assessment or enrolling in a program.