Therapy and Recovery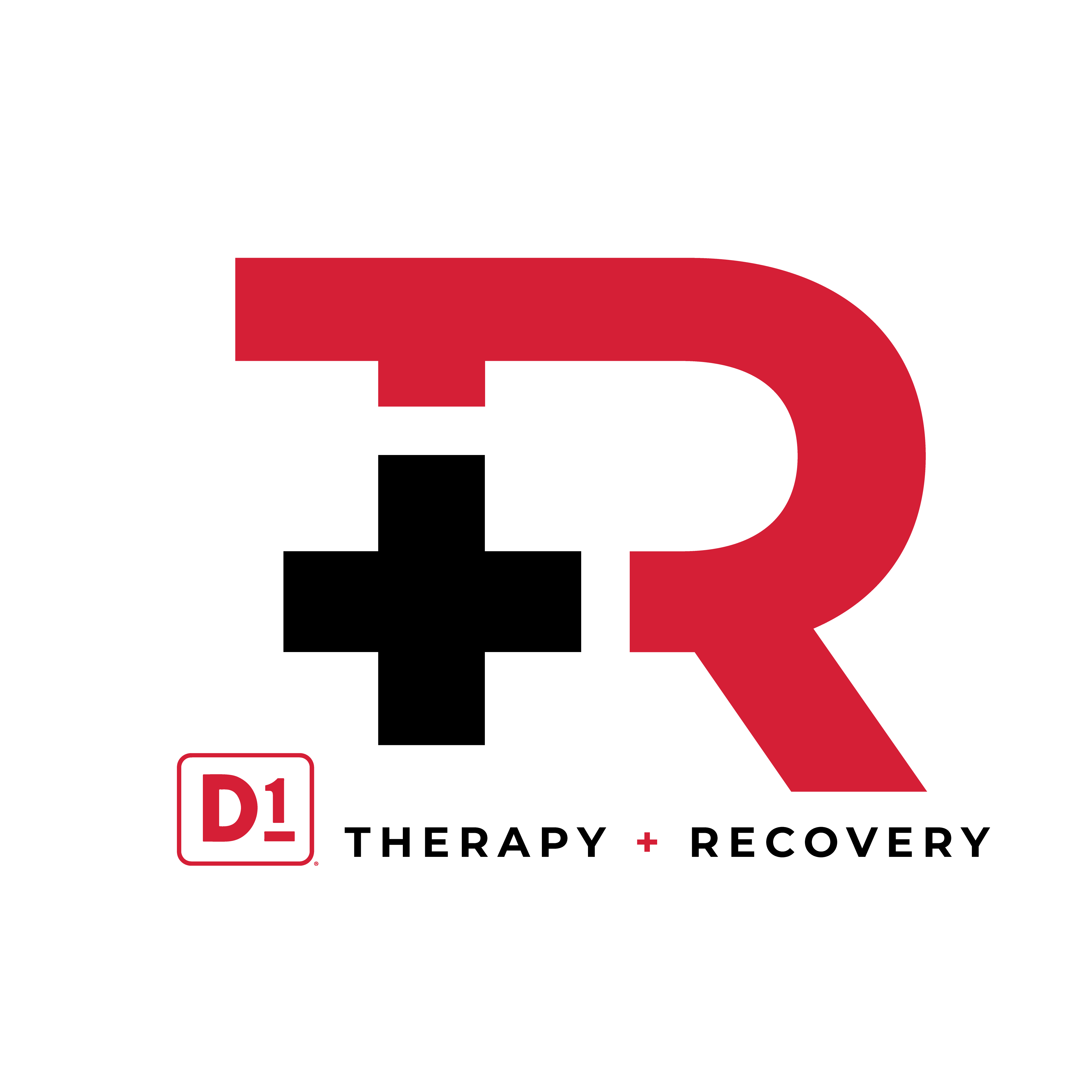 D1 Therapy & Recovery offers a unique wellness experience for everyone, by providing the best combination of treatments that chiropractic and sports medicine has to offer.
Our objective as Physical Medicine Specialists is to support our athletes in maintaining their physical health and ability to perform at their highest level in sport, training, and life.
At D1 Therapy & Recovery we will treat you differently, because you are different. We use an individualized approach to care and offer services such as dry needling, adjustments, rehabilitation, and soft tissue therapy.
Biographies:
Dr. Kylar McCann
Dr. Kylar McCann is passionate about working with athletes and gym-goers to keep them healthy, mobile, and active! She played competitive sports her entire life, and understands the physical demands required of an athlete. Using her experience as an athlete and working with athletes in the clinic and gym, she brings high expertise in the treatment of sports-related pain and injuries.
In high school, she competed in cross-country, basketball, track, and tennis, and continued playing basketball for two years and tennis for three years at Grand View University. While at Grand View, she had the privilege to train with the strength and conditioning coaches, where she developed a deep passion for weight training. After graduating in 2016 with a degree in Kinesiology and minor in Biology, Dr. Kylar attended graduate school in Overland Park, KS, to pursue her Doctorate in Chiropractic.
Dr. Kylar has continued her education through courses that specialize in rehabilitation, dry needling, pain-management, sports-related injuries, and sports-specific analyses.
Certifications and Courses:
Dry Needling Foundations for Orthopedic Rehab and Sport Performance
McKenzie Method - Lumbar Spine
Dynamic Neuromuscular Stabilization A, Yoga 1, and Yoga 2
Motion Palpation Institute
Functional Movement Systems (TPI, OnBaseU, FMS, SFMA)
Certified Functional Strength Coach
Dr. Dakota Vaughn
Dr. Dakota Vaughn, a native of Wichita, Kansas, has always been deeply engaged in various sports. From an early age, he participated in baseball and football, fostering a passion for athletics and physical activity.
In pursuit of academic excellence, Dr. Dakota completed a bachelor's degree in biology from Tabor College in 2016. During this time, he continued to demonstrate exceptional dedication to sports, particularly excelling in collegiate baseball. The experience of competing at the collegiate level further honed his understanding of the physical demands athletes face and the importance of maintaining peak performance.
Driven by a desire to combine the worlds of healthcare and sports, Dakota went on to achieve a Doctorate in Chiropractic in 2019. With this educational background and extensive training, he developed a comprehensive understanding of the human body, particularly in relation to pain, movement, and performance.
Dr. Dakota has extensively pursued best practices, receiving certifications and participating in continuing education courses, such as:
Certified Functional Strength Coach (CFSC)
McKenzie Method® (Lumbar)
Foundation for Orthopedic Rehab and Sport Performance Dry Needling (SFDN1)
Selective Functional Movement Assessment (SFMA 1 & 2)
Functional Movement Screen (FMS)
Y-Balance Test (YBT)
Functional Capacity Screen (FCS)
Rehab to Fitness
OnBaseU (OBU - Hitting & Pitching)
Titleist Performance Institute (TPI)
Dynamic Neuromuscular Stabilization (DNS - A & B)
RockTape
Motion Palpation Institute (MPI - Upper Integration, Lower Integration, Full Spine, Extremities, and Shoulder Sport Symposium)