Alpharetta Sports Training Facility
Leading Sports Training Gym in Milton, GA
Whether you're looking to shed some pounds, trim your fat, or build your muscle mass, our certified and professionally trained fitness experts can create a workout plan for you. Regardless of your specific fitness goal or your level of experience, we will find a workout plan that will help you achieve – then exceed – these goals!
Give us a call at (770) 450-8370 or contact us online to get in touch with professional personal trainers near you!
At D1 Training Milton, we offer fitness solutions for athletes of all ages to hit their specific fitness goals! We believe in training your entire body to produce optimal human performance. We aren't your typical Alpharetta training gym or fitness fad; we are an athletic training facility in Alpharetta that uses trusted and proven training techniques that have been used to build some of the world's best athletes! Every workout is designed and implemented to help achieve your goals!
Call (770) 450-8370or submit your info online to learn more about our cutting-edge sports training facility in Alpharetta & Milton today!
Alpharetta Fitness Training Programs
Our state-of-the-art athletic training gym, team of fitness experts, and 5-star personal training programs gives you everything you need to achieve all of your fitness or sports goals! We offer one-on-one training, group activities, and an environment that promotes achievement and your personal well-being, all at a simply unbeatable price!
Reasons why athletes of all levels continue to choose D1 in Milton are:
Scholastic Training – Our D1 training facility offers multilayered turf and customized equipment that's found in Division 1 Universities. Backed by our friendly and knowledgeable team of fitness experts, customers continue to fall in love with our facilities every day!
Sports Science Backing – As we said, this isn't a gimmick, fad, or just another gym in Alpharetta. Our core training programs are designed by a nationally accredited training panel and updated every eight weeks. Our trainers can customize your plan to fall in line with your goals by layering specific skills training on top of your workouts.
Periodized Workouts – Our daily workouts are designed around the concept of periodization. This means that each week builds onto the previous one, constantly challenging you and helping you hit your targeted, specific goals!
D1's Personalized Workouts
Every one of our 54-minute workouts are built using our 5-Star Training program system, which allows all workouts to follow a specific progression of:
Dynamic Warm-Up
Performance Training
Strength & Resistance Training
Core & Conditioning
Cool Down
When you decide to pursue your fitness goals with D1, you get the ultimate peace of mind knowing that you are simply getting the best in Milton. Our fitness experts are routinely trained and house years of experience and knowledge that can help transform and change your life forever!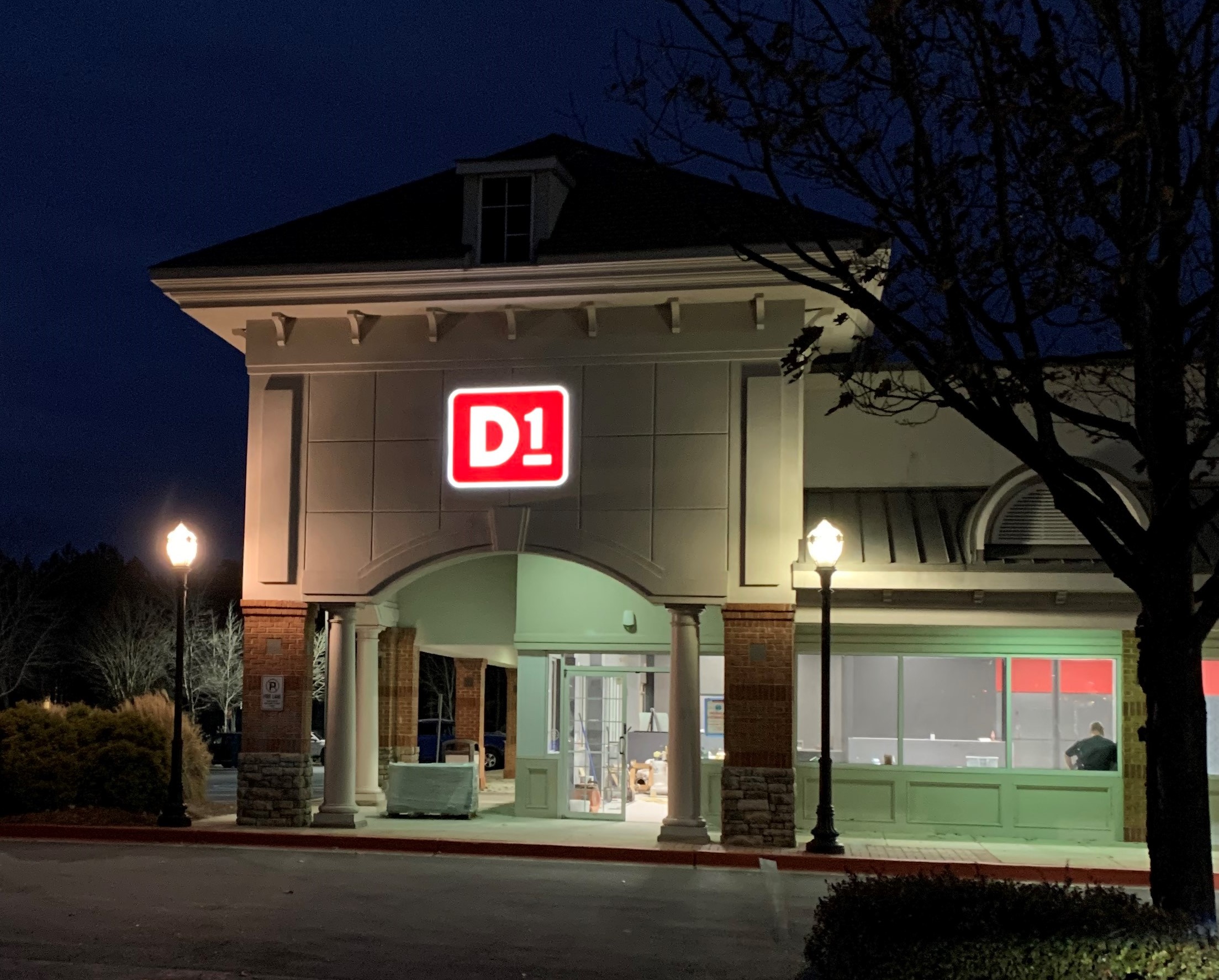 READY TO EXPERieNCE THE D1 DIFFERENCE?
CALL (770) 450-8370 or submit your info online to request your free trial at our proven sports training facility in Alpharetta & Milton today! Try Us For Free