Community Sponsorships
Our Dedication to the Henderson Community
---

This is a scholastic athlete who trains 1on1 at D1 Henderson. He is a very gifted cross country and baseball athlete. D1 Henderson sponsored a track meet where this athlete competed and placed/won!
---
4th of july murph workout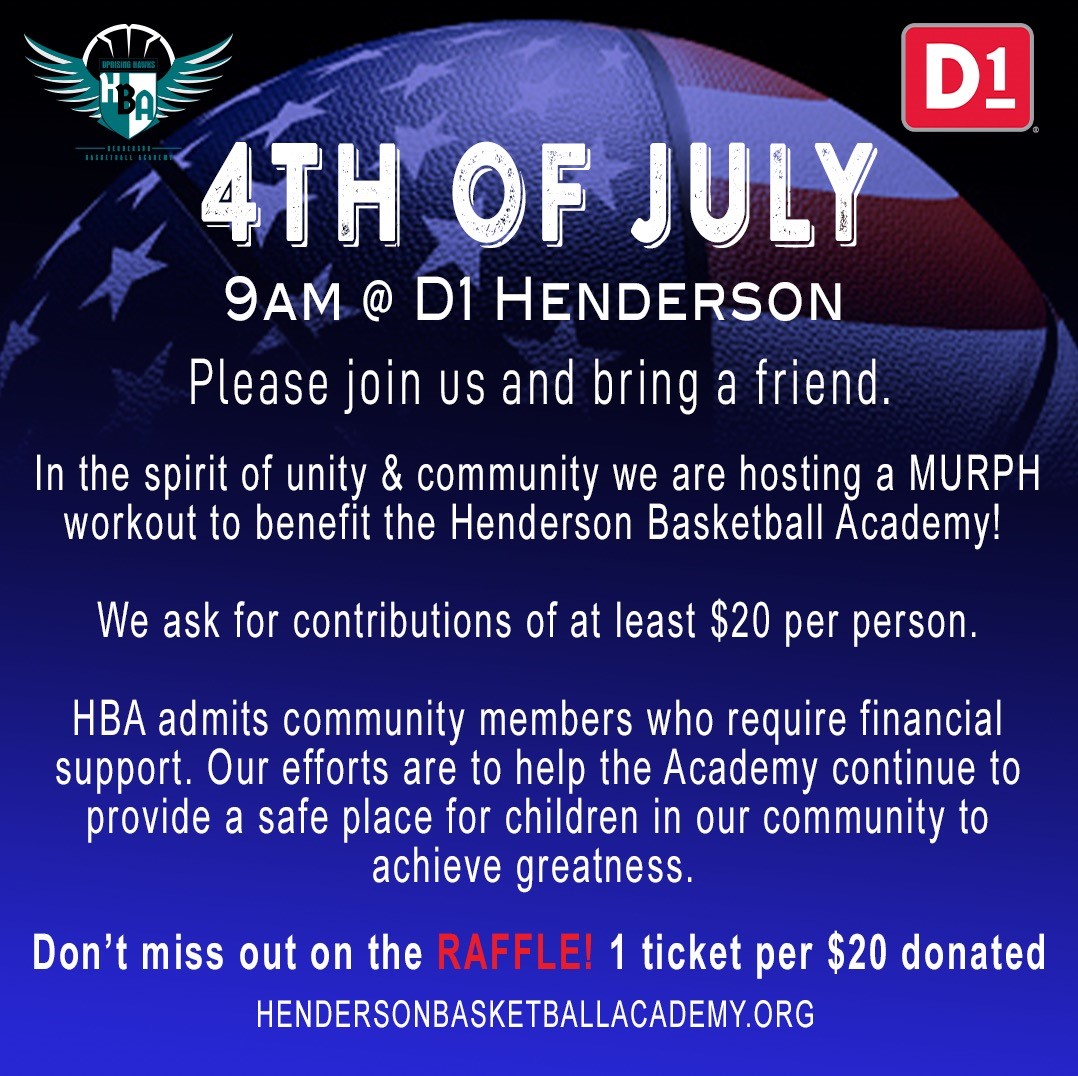 ​
D1 Henderson is holding a special 4th of July MURPH workout to support the children of the Henderson Basketball Academy. Please consider participating in the workout and bringing a friend. We are recommending a $20 donation from each participant or interested party. D1 is also sponsoring a raffle that includes D1 swag, free workouts and a cash prive. A raffle ticket will be provided for each $20 donated. No limit per person.
Henderson Basketball Academy strives to provide a more professional experience for their parents, players, and staff-one focused on organized communication, fun, mutual respect, and personal growth both on and off the court. They strive to create an atmosphere that inspires athletes to preform, at their highest level.
Please arrive between 8:45 and 9:10am. The workout will start at 9:15 AM. Raffle will follow. Location: 1300 W Sunset Rd Ste 1920 inside the Galleria Mall, private entrance. Must be at least 15 years old. The workout will be MURPH style with opportunities for all levels of fitness, as long as a doctor has provided clearance for workouts and/or there are no known reasons why participation in a workout could be detrimental to health. We welcome people to come even if there is not a possibility of working out.
If you are a business and would like to contribute to the event as a sponsor please reach out to us.
---
D1 Henderson is the proud sponsor of of Green Valley Little League.